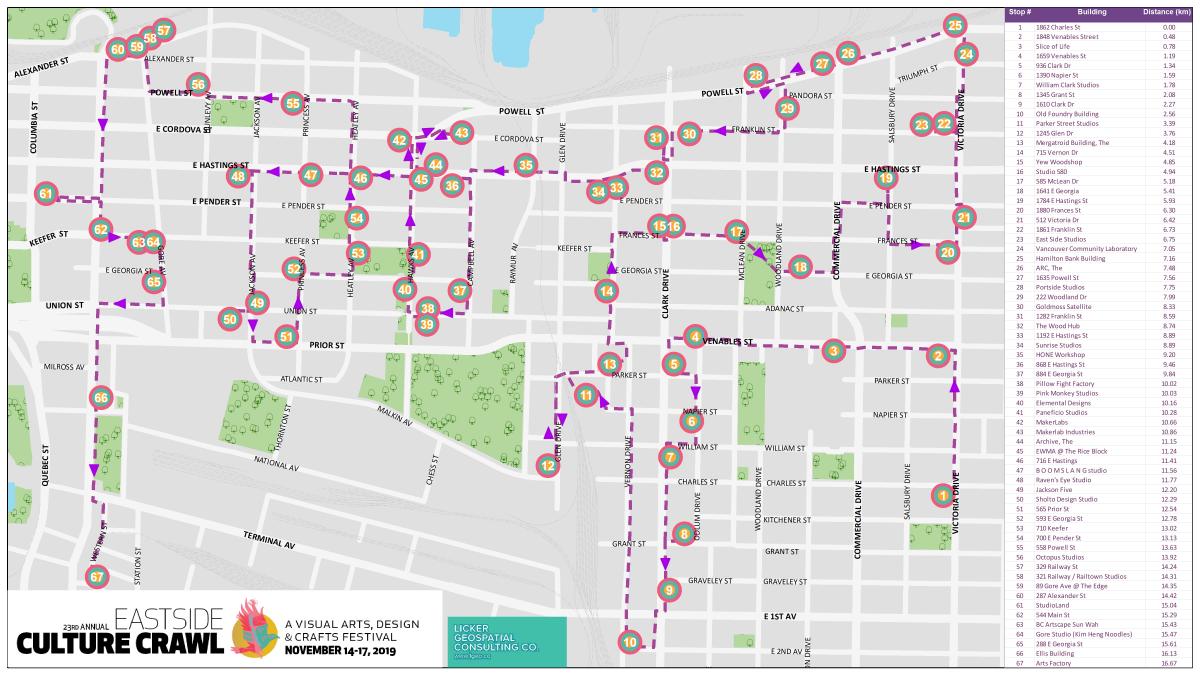 Turns out you CAN Crawl It All! Die-hard culture crawlers, this map is for you!
Take this map for a spin & you might be the first to experience ALL the art the Eastside has to offer! Harder than it looks when you remember there are 500 artist studios!
Who's up to the challenge?
Thanks to Aaron Licker, our Crawl Cartographer, of Licker Geospatial Consulting.
Map reflects all registered artists included in the 2019 program.