LIT: 2017 Culture Crawl Preview Exhibit
Saturday, November 4, 2017 - 20:30
to
Saturday, December 2, 2017 - 17:00
To celebrate this year's Crawl, the Eastside Culture Crawl Society is mounting a multi-venue salon-style exhibition titled LIT at the Arts Factory, Cultch, Firehall Arts Centre and Alternative Creations Gallery. This exciting event features work from 60 artists who are participants in the 2017 Culture Crawl. Juried by Paul de Guzman, Eri Ishii and Connie Sabo.
As the image of single light bulb in a room infers, light has long been associated with a source of inspiration for many artists. Light is a powerful tool to use for personal expression, and the theme provides artists with a springboard for their interpretation of what it means to have light and how it affects their work.
While the works featuring images of light are included, our jury also selected works that broaden and interpret what the title of this show represents to each artist. Works in this broad-reaching exhibition include painting, drawing, photography, printmaking, sculpture, video and other media.

Opening receptions will be held:
► Saturday, November 4 at The Arts Factory (8:30-10pm)
► Wednesday, November 8 at the Firehall Arts Centre (6-8pm)
► Wednesday, November 8 at The Cultch (6-8pm)
► Wednesday, November 8 at Alternative Creations Gallery (6-8pm)
THE ARTS FACTORY
281 Industrial Ave
OPENING RECEPTION:
Saturday, November 4, 2017
8:30pm – 10pm
Exhibit Dates:
November 4 – November 12, 2017
Tuesday to Sunday, 12pm – 6pm
** Open late Thurs, Nov 9 until 8pm

Featuring works by: Sorour Abdollahi, Fran Alexander, Ellen Bang, Chris Blades, Mark Bowen, Niina Chebry, Concealed Studio, Christian Dahlberg, Carolina de la Cajiga, Andrea Des Mazes, Robert Dewey, Michael Fitzsimmons, Deanna Fogstrom, Louise Francis-Smith, Lee Gerlach, Kristopher Grunert, Anyuta Gusakova, Tannis Hopkins, Laleh Javaheri, Katsumi Kimoto, Georgina Lohan, Kate MacDonald & Les Sears, Pilar Mehlis, Eric Neighbour, Mark Ollinger, George Rammell, Antony Rolland, Jacquie Rolston, Kemo Schedlosky, Tanya Slingsby, Laurel Swenson, Katie Tennant Horning, Richard Tetrault, Francis Tiffany, Trevor Van den Eijnden
THE FIREHALL
280 East Cordova Street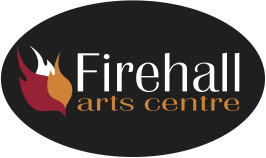 OPENING RECEPTION:
Wednesday, November 8, 2017
6 – 8pm
Exhibit Dates:
November 8 – December 2, 2017
Wednesday to Saturday, 1pm – 5pm

Featuring works by: Suzy Baker, Ellen Bang, Marney-Rose Edge, Penny Eisenberg, Galen Felde, Kristopher Grunert, Mat Holmstrom, Tannis Hopkins, Terry Kolber, Carylann Loepkky, Megan Majewski, Victoria Mitchell, Benjamin Poulton, Jon Shaw
THE CULTCH
1895 Venables Street
OPENING RECEPTION:
Wednesday, November 8, 2017
6 – 8pm
Exhibit Dates:
November 8 – 26, 2017
Monday to Saturday, Noon – 4pm and 1 hour prior to all performances

Featuring works by: Sorour Abdollahi, Ellen Bang, Chris Blades, Mark Bowen, Michael Brown, Marney-Rose Edge, FELT a la main with LOVE, Louise Francis-Smith, Lee Gerlach, Sean Hewlett, Jason Husmillo, Carylann Loepkky, Dzee Louise, Lisa Ochowycz, Mark Ollinger, Antony Rolland, Lori Sokoluk, Catherine Tableau, Katie Tennant Horning, Richard Tetrault, Jeff Wilson, Grazyna Wolski
ALTERNATIVE CREATIONS GALLERY
1659 Venables Street

OPENING RECEPTION:
Wednesday, November 8, 2017
6 – 8pm
Exhibit Dates:
November 8 – 19, 2017
Monday to Friday, 10am – 2pm AND during Crawl festival hours

Featuring works by: Concealed Studio, Donald Dawson, Robert Dewey, Anyuta Gusakova, Marty McLennan, Pilar Mehlis, Greg Rae, Jacquie Rolston, Dieter Schlatter, Joachim Waibel